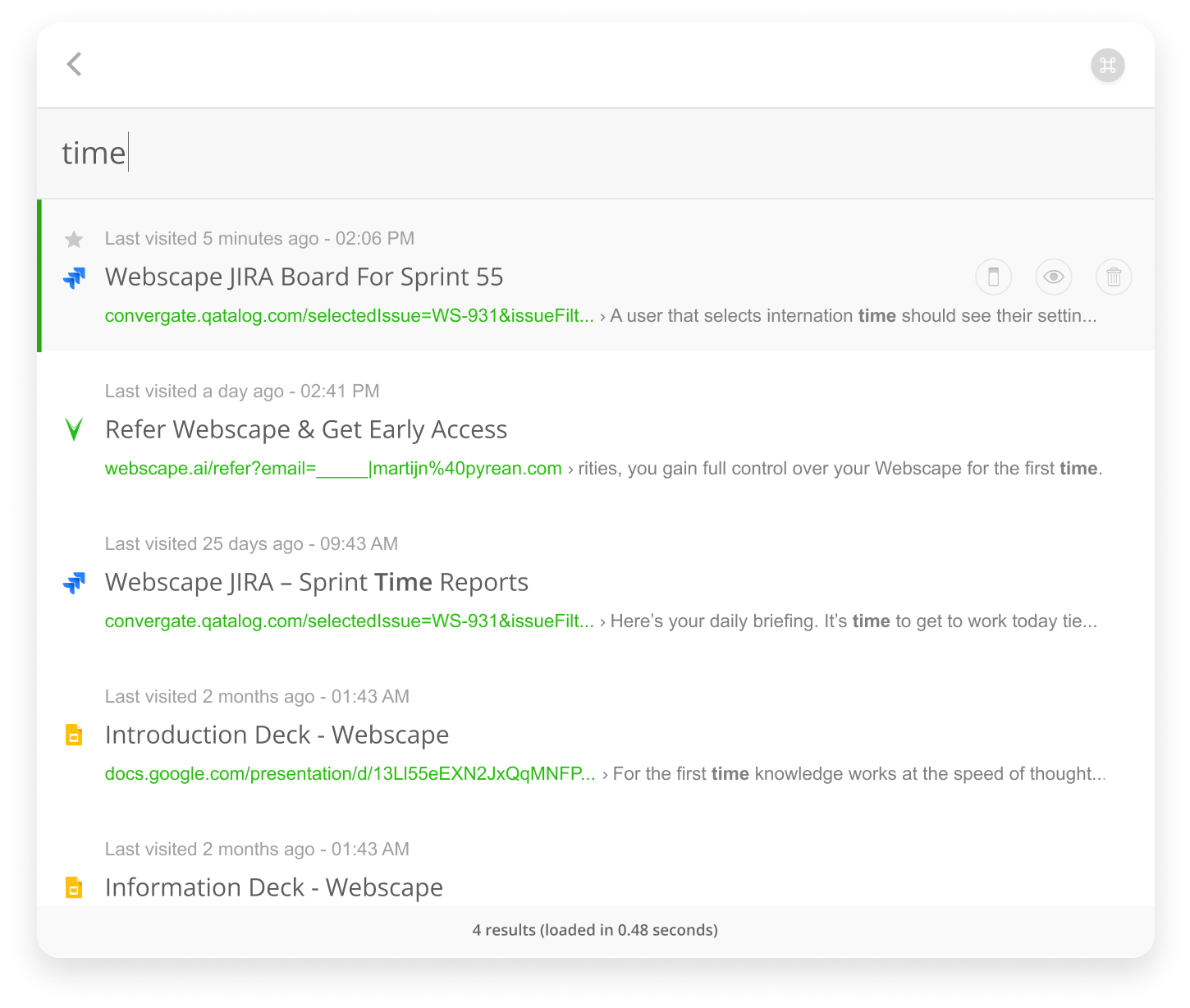 Navigate at the speed of thought
Always the shortest path to your destination
Instantly open the right project board, document, sales pipeline or anything else — without steps in between.
Never lose information again
Any text on a webpage, such as a comment, phrase, or hashtag is enough to retrieve it for you.
A knowledge base for years to come
Our search engine efficiently handles vast amounts of information. Enabling you to retain knowledge indefinitely.
Put an end to countless tabs
Safely close tabs you don't need right now and retrieve the right one instantly when you do.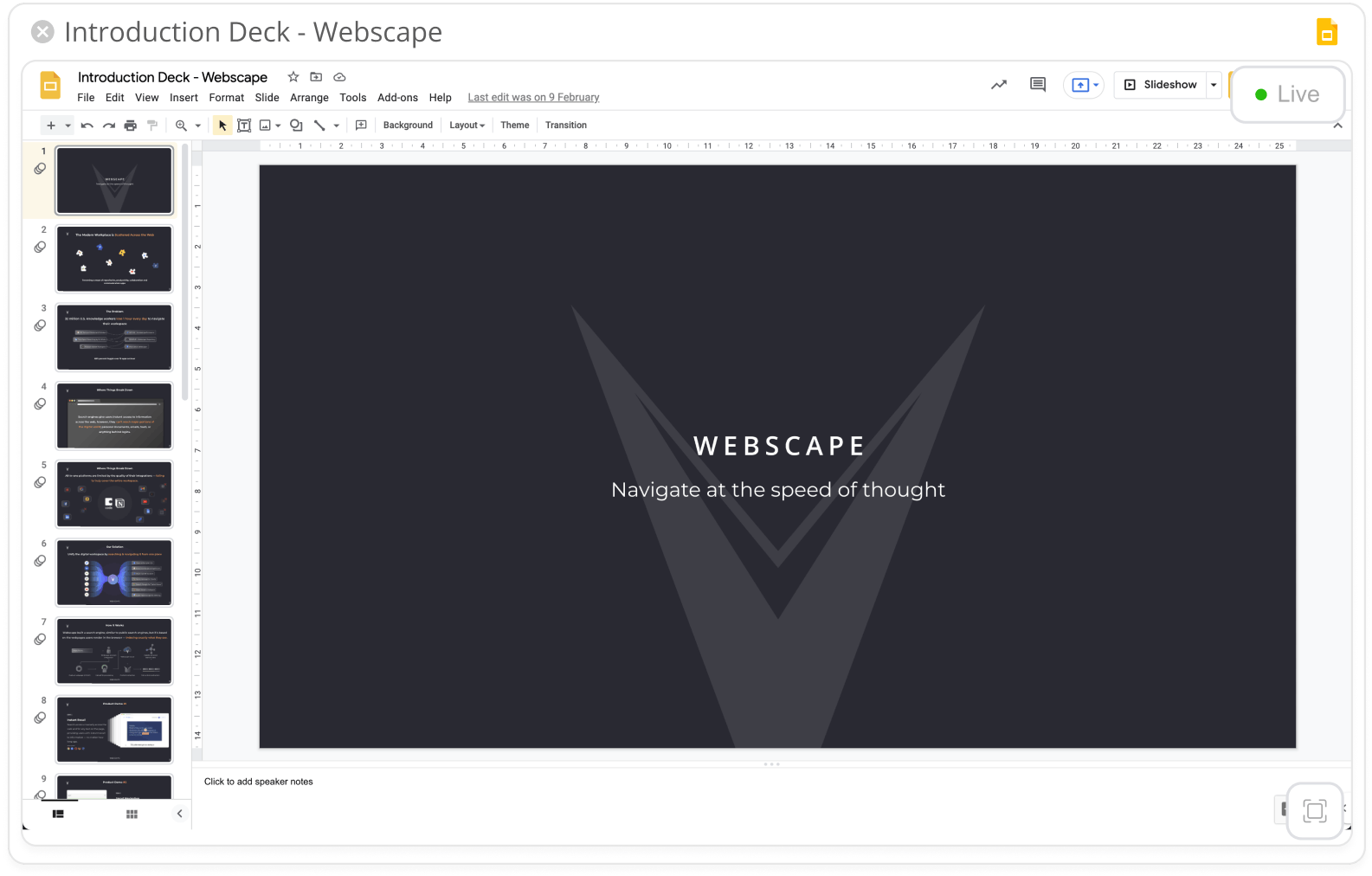 An uninterrupted workflow
Access or update documents in a breeze
Quickly open live webpages to copy a text snippet, update a Trello board, or edit a slide — directly from within Webscape.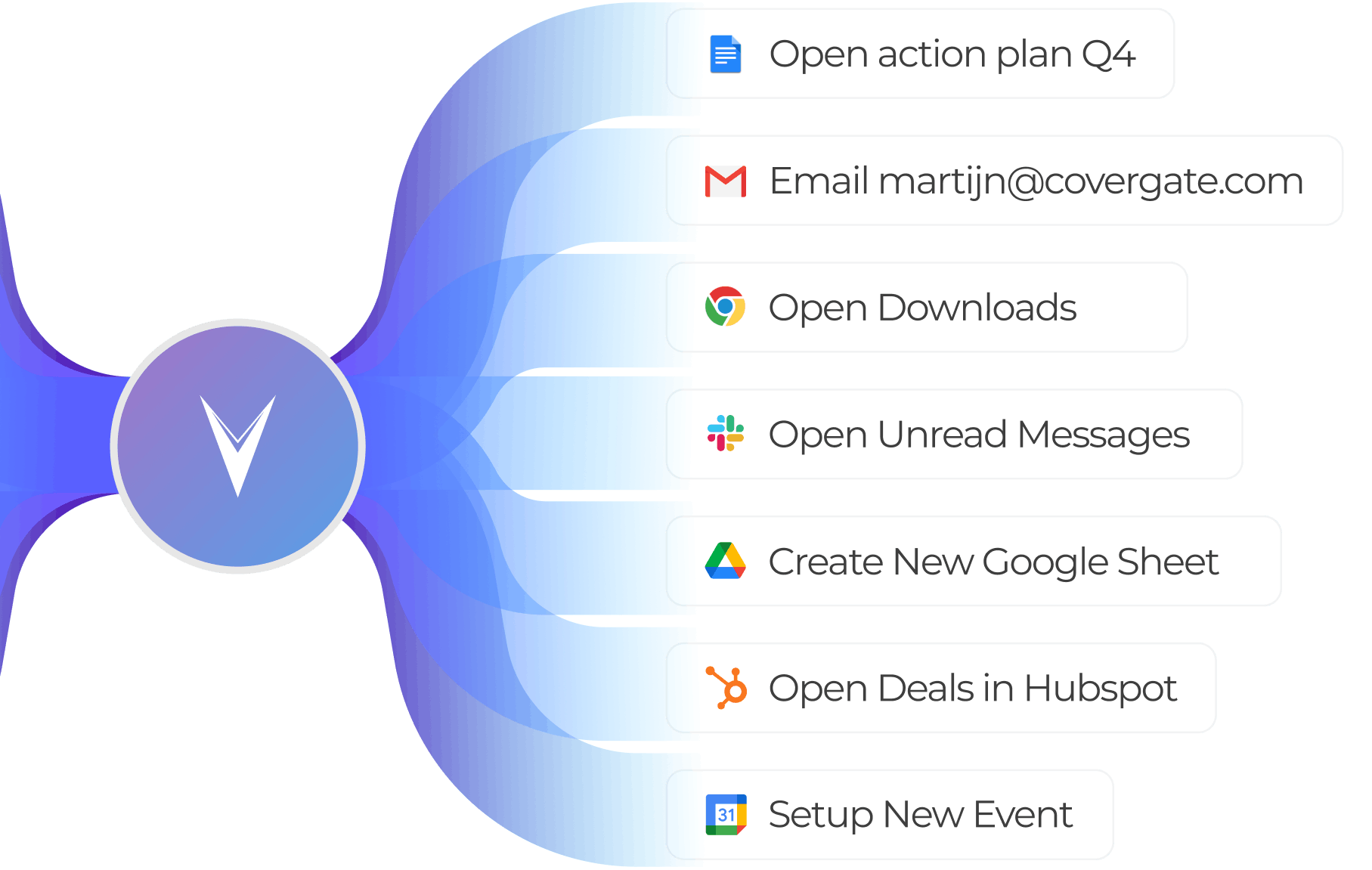 The Smart Workspace
Control your entire workspace — from one place
Based on the services you use, common commands automatically become available — all from one unified interface.
Request Access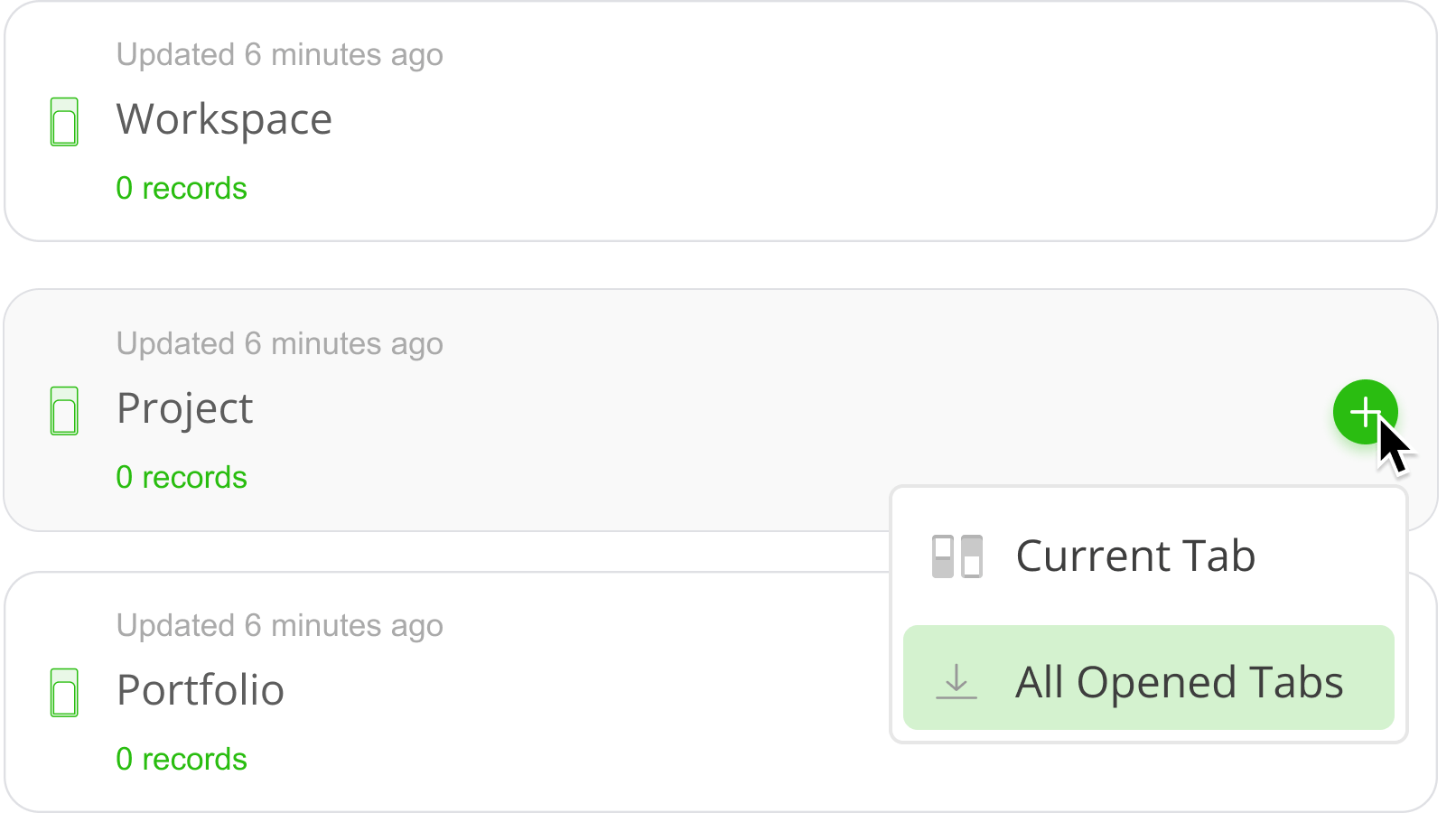 Pickup Where You Left Off
Switching tasks has never been easier
Next time you switch tasks, change projects or end your day, just save your session to instantly pick up where you left off.
Save sessions
Webscape makes it easier than ever before to save and reopen collections of pages.
Automated Collections
Setup rules that automatically sort webpages into collections with all your News, Work, etc.
Share Information
Share curated webpages related to a specific course, project, or topic in searchable format.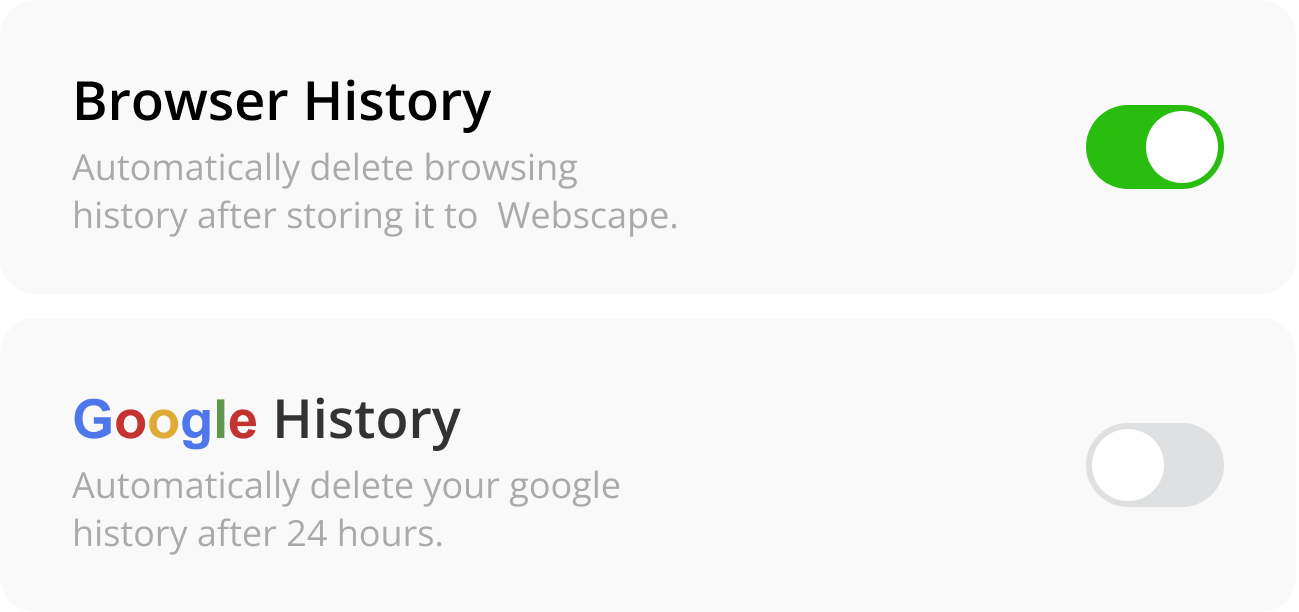 Enhance Privacy
Clear your digital footprints and reclaim your privacy
Privacy is a human right. Webscape uses legalisation and automation to give you one point of control.
EU Data Protection
Keep your private information within the leading privacy-first jurisdiction. Governed by Dutch legislation.
Clear Your Tracks
Keep only what you need, and clear your browser and search engines that track you automatically
Forget Me Automation
Coming Soon
Setup Webscape to send forget me request to services you no longer visit.
Enterprise-grade security for everyone
We value the confidence you've put in us and take the responsibility to protect your information very seriously. Webscape is more than just a service to find back webpages, it's a way for you to get control over all the services you use online.